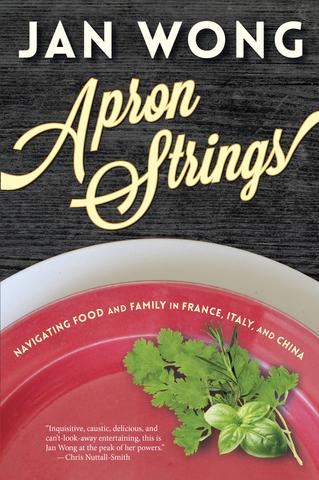 Ordering Information
Apron Strings is available from
Goose Lane Editions,
Barnes and Noble,
Indigo,
and
Amazon.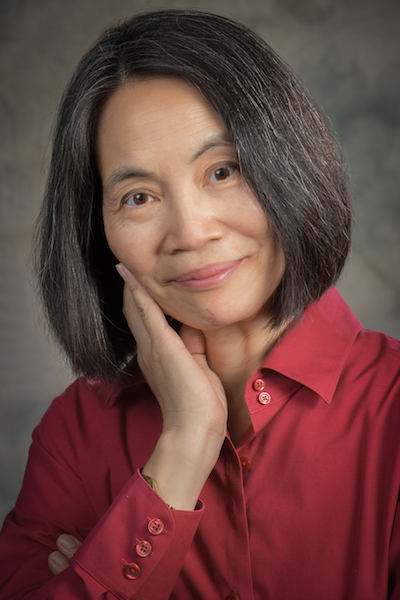 Photo by Kelly Baker.
Tweets by WriterWong
Readings and Book Signings 2017
| | |
| --- | --- |
| September 16 | Ginger Press Bookstore & Café, Owen Sound, 1 pm and (ticketed) dinner 6 pm |
| September 20 | Toronto Reference Library 7 pm |
| September 24 | Saskatoon Word on the Street 11:45 a.m. and 2:45 pm |
| September 26 | Halifax Central Library, 6:30 pm |
| September 27 | Charlottetown Confederation Art Gallery, 7 pm |
| September 28 | Fredericton, Kinsella Auditorium, St. Thomas University, 7:30 pm |
| September 29 | Saint John, Novel Tea, Stone Church, 2 pm |
| November 12 | Montreal, Paragraph Books, Brunch |
Praise for Apron Strings:
"Jan Wong takes us on a trip through three of the world's greatest cuisines to learn the secrets of their food as well as the civilizations — past and present —that underlie what they eat. From a farm family in France coping with globalization to the stubborn traditions of central Italy and the cultural confusion of today's China, we meet the families and people behind the dishes — and learn to make them as well. A wonderful story about Jan's own efforts to bond with her son, Apron Strings is what we have come to expect from Jan Wong: funny, insightful, and brutally honest."
-- Ian Johnson, author of
The Souls of China
"Sharp-eyed and intrepid, Jan Wong and her resourceful son Sam investigate at first hand what happens in three cultures where people are renowned for practising and enjoying great culinary art as normal daily custom. The resulting report, spiced as it is with honesty and wit, lays out for us a rich and thought-provoking spread."
-- Margaret Visser, author of
The Rituals of Dinner
"For a foodie like me, Jan's book is irresistible, but the fact is that anyone will love this book. Apron Strings is one of the most appealing, charming, loveable books I've read in years."
-- Stevie Cameron, author of
On the Take
"A sharp-minded — and famously sharp-tongued — reporter drags her fully grown, chef-trained son on a homestay cooking tour of France, Italy, and China. What could possible
not
go wrong? Inquisitive, caustic, delicious, and can't-look-away entertaining, this is Jan Wong at the peak of her powers."
-- Chris Nuttall-Smith, Top Chef Canada
"A fun and feisty journey through three great culinary cultures around the world. Jan Wong's keen attention to detail and sense of humour make for a captivating read."
-- Jen Lin-Liu, author of
On the Noodle Road
"Wielding the journalistic chops that she became famous for, Wong simply describes what she sees in plain language, acting like she's embedded in a war zone, and that gives the piece a powerful emotional charge."
--
Now magazine
"This book will satisfy you as thoroughly as one of those four-course meals... I couldn't put it down."
--
Ann Tudor, blogger at Fast and Fearless Cooking
"What sets it apart is Wong's nearly-obsessively sharp observational skills, which lead to snippets of wisdom about how culture and politics influence the kitchen."
--
The Toronto Star
"Wong, an award-winning journalist and author, observes the intimate aspects of home cooking."
--
Metro News Toronto
Interviews:
With Natasha Hall on CJAD800
The Social on CTV
-- Viewing from outside Canada?
Try this link.
Chatelaine
Atlantic Books Today
Must-read Lists:
CBC Fall 2017 Works of Canadian nonfiction to watch for
Toronto Star Twenty-five must-read books this fall