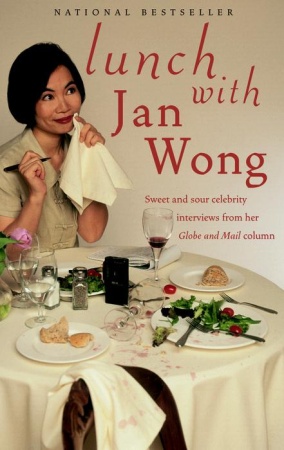 When it comes to interview-savvy celebrities, Jan Wong's skills as an award-winning investigative journalist prove invaluable: her tenacity in pursuing the stories that her lunch guests don't want told, and her willingness to ask the questions no one else dares. This collection of over sixty of her funniest and most trenchant "Lunch With" columns from The Globe and Mail include dates with Margaret Atwood, Don Cherry, Jeffrey Archer, Bryan Adams, Eartha Kitt, Jeopardy host Alex Trebek and Princess Diana's butler Paul Burrell.
In mini-essays, Jan Wong reveals the story behind each encounter. What did she have to do to get the interview? What did she have to do to keep the celebrity from storming out? Why do they keep accepting her invitations? And why is there no such thing as a free Lunch?
Very Critical Praise for Lunch With Jan Wong, Sweet and Sour Celebrity Interviews:
"Her amused nastiness enrages some readers and excites others, but it's not just an attention-getting device. It seems to flow naturally from her, as much as part of her personality as her mischievous smile, her easy charm and her admirable devotion to the craft of writing."
—Robert Fulford
"The Hannibal Lecter of the lunch set."
—Pamela Wallin